Find the Perfect Wedding Shoes Color for the Bride
Choose wedding shoes that are comfortable and make you feel really amazing! There are a lot of different shoes to choose among when it comes to a wedding. The are as many designers as there are water drops in the ocean. In particular, the color of the shoe is important. There are a lot of shoe colors which suit the classic white dress. It all comes down to taste, when deciding which color is the best. Down the page are some different alternatives that are popular right now. What do you think about the color blue?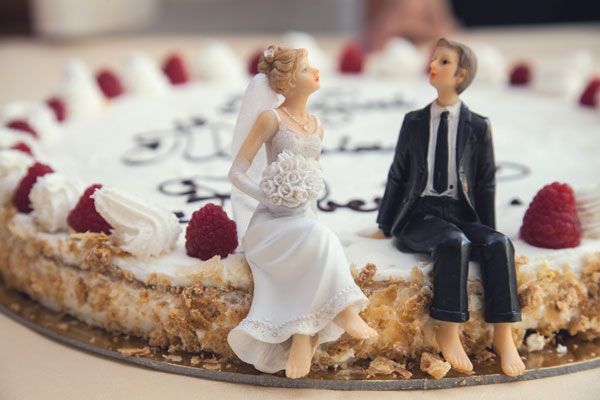 Ivory Wedding Shoes for Women
This is the most classic color of all time. It looks good and is a really safe choice.
Blue Wedding Shoes for Women
Blue wedding shoes are more popular than you might think, and today there are a lot of places to buy them from. It is a somewhat unusual color and is not for everyone. The pictures below show examples of what blue shoes can look like. The first picture shows a Swedish variant, and the second picture shows a somewhat cleaner looking variant. Both are very pretty indeed!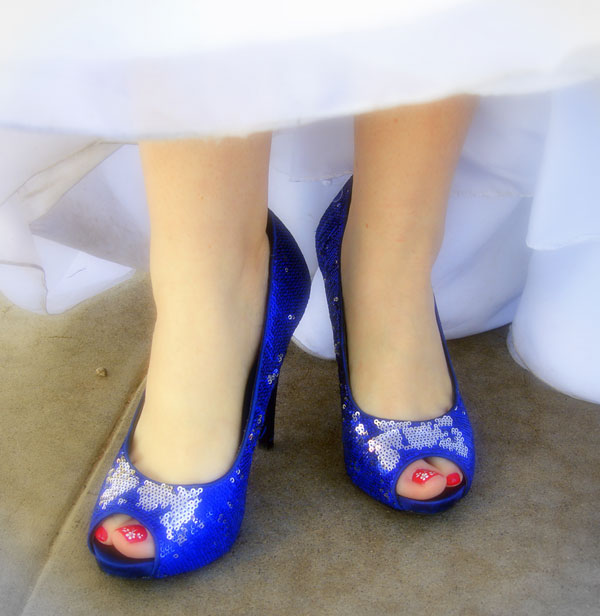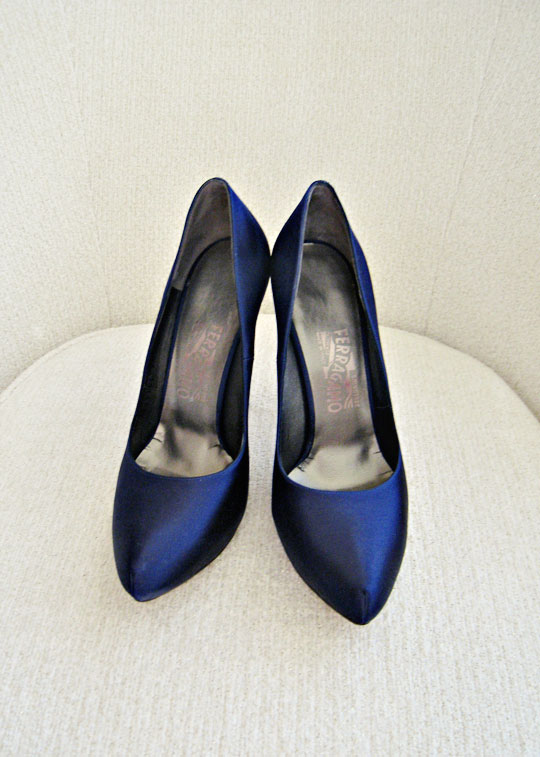 Silver Wedding Shoes for Women
Silver colored wedding shoes is a cool alternative to the traditional ivory color. They are somewhat more festive than for example ivory colored, and has an amazing shine, and you are sure to get the attentions you deserve. There are a lot of alternatives. The ones in this picture have high heels and a cute bow on top of each shoe.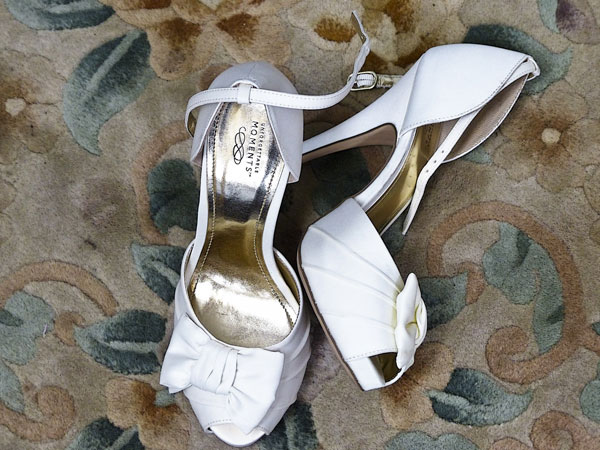 Some Tips About Designer Wedding Shoes
Choose shoes from a well known designer. It is easy to make some research to find out which designers are the most appreciated. For example, the shoe designer Rachel Simpson has received awards for her amazing shoes, so there is no doubt that her design is awesome.
Even if it we are talking about quality shoes, the same thing applies for all shoes: get the shoes worn in. Even if you have designers shoes. If you don't wear your shoes before your wedding day, they wont adapt to your feet. The risk is that the whole wedding ends up in foot pain.
If you buy designers shoes they will probably be quite expensive. Therefore be sure of take some measurements of your feet 2-3 times to be sure of your size. It would be a shame if you discover that your shoes don't fit on your wedding day.
When it comes to designers shoes there a a ton of alternatives. Some people like decorative ones, like the ones in the picture below. Others like shoes that are somewhat crazy, like blue ones. Some people like the classic ivory color. I hope this article was inspirational, and that your are a step closer to finding your wedding shoes.